[col width="1/1″]  [st_custom_image image="1489″ size="full" position="center" link_type="lightbox" link="" link_target="_self" caption="" custom_class="main-img"] [/col]
BMS TRAINING
A Global Training leader in Building Automation System, Energy management solutions, Technologics provides unique Training and services that optimize energy efficiency and comfort in buildings, all the while reducing operating costs.Building System and Controls training offers a comprehensive portfolio of technical courses to help you effectively monitor and coordinate your HVAC equipment and systems.
Courses are designed by professional instructors in partnership with industry experts, product engineers, technical support engineers, and product development teams. Using proven best practices gained through decades of building controls experience, we provide practical, results-oriented training tailored to your job.
Overview Of BMS
The objective of Building Management Systems (BMS system) is to manage & control the sub-systems within a building to ensure a pleasant, controlled and safe environment. A BMS can control some of the following building equipment's or operation like: HVAC, CCTV, Access Control, Fire and Intruder Alarms, Lighting and even Power Consumption.
Innovative Training
Web-based Multi-protocol Building Automation and Energy Management Platform.
End-to-end system for the control of HVAC room terminal equipment, Lighting, and Shades/Sunblind.
Extensive line of quality, feature-rich HVAC controllers for BACnet® and LONWORKS®.
Wireless Battery-less Solution for Building Automation.
[col width="1/2″] [st_heading heading=" Post Graduate Diploma In BMS Training " type="h3″ align="left" color="#000000″ padding_top="" padding_bottom="" margin_top="" margin_bottom="" custom_class=""]
BUILDING MANAGEMENTS INTRODUCTION
INTRODUCTION, BASICS OF BUILDING MANAGEMENT SYSTEM
BASICS BMS TECHNOLOGY ST STANDARDS
SYSTEM ARCHITECTURE, SYS SOFTWARE DDC SOFTWARE WORK STALINES SOFTWARE'S
HVAC BASICS, BMS RELATED MECHANICAL EQUIPMENT BASICS
BMS RELATED ELECTRICAL EQUIPMENT BASICS
DDC CONTROLLERS BASICS EXTENSION MODULES, FIELD DEVICES
BMS SYSTEM INSTALLATION.
INSTALLATION BASICS, BMS FLOW &CONTROL DRAWINGS
SEQUENCE OF OPERATION, PROJECTS PRESENTATION MINS OF MEETING
SYS INSTALLATION FOLLOWUPS, ASSIGNING THE RESOURCE TO SITE WORK
COMMISSIONING DOCUMENTATION, PREPARING METHOD OF STATEMENT
O&M MANUALS, HANDING OVER DOCUMENTATIONSICS
TRAINING DOCUMENTATION
BMS SYSTEM DESIGN, PROJECTS ENGINEERING & MANAGEMENT.
SITE SURVEY, SYS ESTIMATION SPECIFICATION COMPLIANCES
PREPARATION OF I/OS SEQUENCE, DESIGN SEQUENCE OF OPERATIONS
PROJECT COSTING &COST ESTIMATION ASSEMBLY DESIGNING THE SYSTEM (FLOW DIAGRAMS)
SIZING &SELECTION OF SYSTEM COMPONENTS (VALVE CALCULATIONS, PD calculations, VAVs)
DDC PROGRAM / OWS PROGRAMING , MS PROJECT SOFTWARE TRAINING
PROJECT PLANING / IMPLEMENTATION TECHNICS, PROJECT BUDGETING & FINANTIAL ASPECTS, RESOURSES ALLOCATION TECHNICS
VALUE ENGINEERING PROCURENT FOCUS/PARCHASE ORDERS / FOLLOWS UPS
CONTRACT TERMS & DOCUMENTATION, SUBCONTRACTERS &OUT SOURCING
CO-ORDINATORS WITH CLIENTS/CONTENTS , CO-ORDINATORS WITH SUBCONTRACTORS AND SUBSYSTEM PROVIDORS/SUPPLIERS
BMS SYSTEM TESTING COMMISSIONING.
BASICS OF DDC I/O CONFIGURATION, BUILDING CONTROL & DDC PROGRAMMING
SIMULATION OF SOFTWARE .OFFLINE SIMULATION . ONLINE SIMULATION
DOWNLOADING & UPLOADING, COMMUNICATION TECHNICS &TECHNOLOGY
STANDARD COMMUNICATION PROTOCOLS, CONCEPTS OP OPEN SYSTEM ARCHITECTURE
BACNET/LONWORK /MODULES /EIB SYSTEM, PRE COMMISSIONING TECHNICS
BASICS SAFETY RULES &STANDARD
SUB SYSTEM CO ORDINATION FURNISHING COMMISIONING CHECK LIST FINAL COMMISSIONING.
Field Instruments : Solenoid Valves, Control Valves, Actuator, Sensors, Transmitters Etc.
VFD : ABB (Variable Frequency Drive).
HMI : DELTA (Human Machine Interface).
Relay Logics : Relay logic Wiring & Design
CPW & D : Control Panel Design & Wiring, MCC Panel (DOL, Star-Delta)
Soft Skill Training : Effective Self Introduction, Group Discussion, Presentation, Mock Interview & Resume writing Etc.
[/col] [col width="1/2″] [col width="1/2″]
APPLY FOR COURSE
COURSE DETAILS
Instructor(s) : Corporate Trainer
Fast-Track : 30 Days
Normal-Track : 60 Days
Course Name : PGBMS
[/col] [col width="1/2″] 
CONTACT DETAILS
Batch Starts : Call @ +91 9738171920
Level : Intermediate
Timings (NT) : 3 Hours/Day (Normal Track)
Timings (FT) : 6 Hours/Day (Fast Track)
[/col] [col width="1/2″]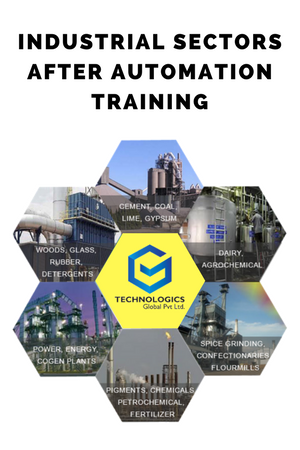 [/col] [col width="1/2″] [st_heading heading="Training Brands" type="h1″ align="center" color="#000000″ padding_top="" padding_bottom="" margin_top="" margin_bottom="" custom_class=""]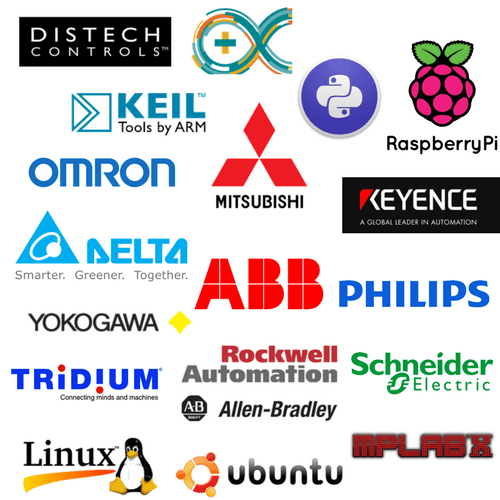 [/col]
Why To Choose us ??